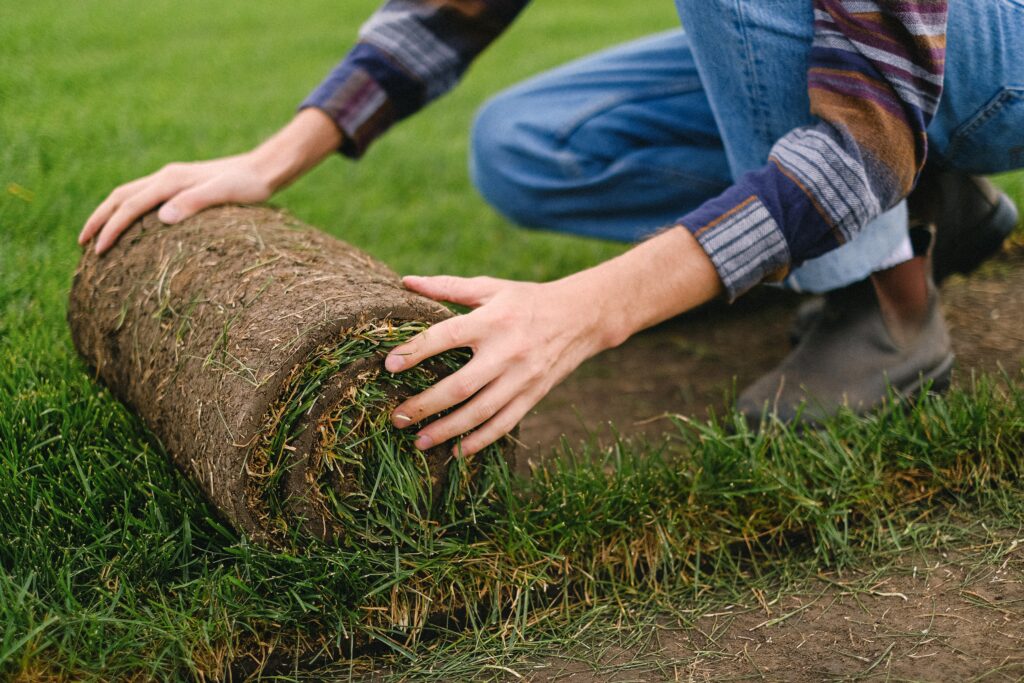 If you have been looking for the perfect custom landscaping design it likely
includes a fresh lawn. If you have ever tried to grown the perfect lawn you know
how easy it is to kill off within the first few weeks. Ideally, you will want to plant
your lawn during mild temperatures, which is not hard to do here in Southern
California. However, if there is an expected heat wave or big storm on the way it is
best to wait until mild temperatures can be guaranteed. The best way to guarantee a
successful new lawn is to keep the top 1-2 inches consistently moist but not soggy
during the first two weeks. You can achieve this by watering daily or even twice a
day on exceptionally warm days.
If you start to notice that the edges of your lawn are pulling apart it is not wet
enough and you will need to pick up the watering schedule. After the two-week
mark you can switch to watering every other day. After roughly three weeks your
roots should be established. You can test this out by giving your lawn a quick tug to
see if the roots have grown well into the ground. If the lawn pulls up something has
gone wrong. If your lawn has passed the tug test you can now mow as needed.
The three-week mark is a great time to put in fertilizer. You may also start to
notice weeds popping up that are unwanted. It is best to wait until you have mowed
your lawn around four times before attempting to remove the weeds. It is suggested
that you wait this timeframe so that the lawn is extremely established before you
mess with it too much. If you are looking for custom landscaping our team is here to
help you design the perfect backyard oasis complete with the perfect lawn.