Your hardscape backyard can make or break the look of your dream yard. Most backyards come standard with some sort of concrete patio. However, a concrete patio is not what dream backyards are made of. There are a variety of ways to spruce up your concrete that can be cost effective and beautiful. If you need help designing a custom layout of your hardscape backyard we would be happy to help. Below are a few of the options to help you improve on your concrete patio.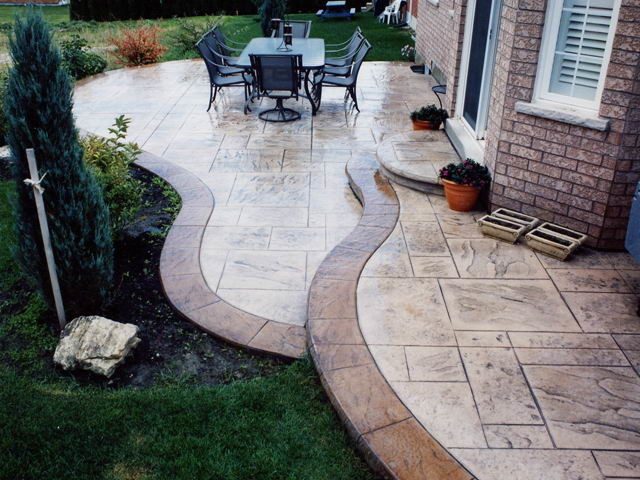 Stain: Staining your concrete can help give it a facelift without a significant price tag. Stains are available in many different shades to help give you the customized look you desire.
Pavers: Pavers are an excellent way to spruce up your patio. Pavers give your patio a sophisticated look and come in many different price points. If you need help selecting the proper paver for your patio please feel free to ask our team. We can also advise you on any necessary upkeep.
Tile: Tile is a great way to help create the flow of indoor/outdoor living. Tile can become quite costly depending on which tile is selected.
Deck: A deck is a great option for covering your concrete patio, especially if your goal is to extend the patio to a larger area than it currently covers. You can then decide to stain your newly installed deck any color of your liking.
If we can help you design the backyard of your dreams please feel free to reach out to our dedicated team. We look forward to helping you build your dream yard that you will enjoy for years to come. We love helping families create a backyard that they can build memories in that will last a lifetime.